Rashmi's non-conventional route to OOPR
Rashmi talks about her journey to doing out of programme research (OOPR) and highlights the importance of diversity in research.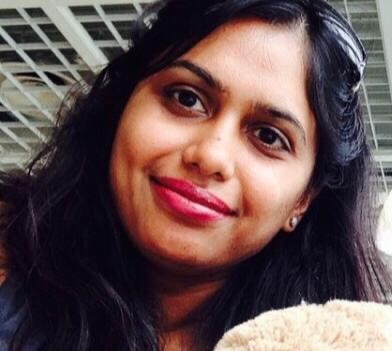 I am Rashmi Mehta a level 6 Paediatric Specialty Trainee. I am currently taking a year out of programme for research (OOPR). I have completed my Masters in Neonatal Medicine from Cardiff University. I graduated from Mumbai and entered into the training programme as a Specialty Trainee at level 4. The route I took into undertaking research, is slightly different to what some trainees would take.
In my clinical practice, my curiosity led me to ask questions, do we have evidence on how we manage a condition? I carried out a literature search for some of the clinical questions, I wrote these as abstracts and presented them at the conferences. I went on to review a study and publish it.
Often from trainees' point of view there is apprehension on how to start research or take those first steps. I would suggest them to be curious and vigilant to what is happening around you. Question the practice, how does a particular therapy work and investigate it. Librarians in the trusts are fantastic and will help you with your literature search and accessing the articles in answering your clinical questions. Get involved in journal clubs and in critically appraising a paper in your departments. As trainee, get involved in your regional collaborative research group which gives you and your team a chance of collecting bigger meaningful data and of a publication!
As I enjoyed smaller projects, I undertook a three year part-time distant Masters in Neonatal Medicine which gave me a firm grounding in research. I especially enjoyed the last year of my dissertation which involved a literature review and a retrospective observational study.
This led me to apply for my current OOPR post. In my current role, I am involved in two neonatal studies. The research post is quite different to the clinical training post where you are given a rota and you follow a scheduled job. The research post involves a lot of ownership of the project, organising oneself, collaborating and networking. You would be working with your research team (nurses, supervisor, statistician, many more depending on your project), your clinical staff (nurses, trainees, consultants) who might be collecting your data, recruiting babies and children for the study and parents and children who will be taking part in your study. A variety of other skills such as critical thinking, appraisal and writing are helpful in conducting systemic reviews and publications.
'Turning the tide, five years on' published in 2018 by RCPCH Research and Evidence team reported that consultant academic paediatricians had increased in number over the preceding five years, however they remained a small percentage of the paediatric workforce. Consultant paediatricians also had limited time for research in their job plans. Men author twice as many publications as women. As a woman international medical graduate, I feel it's important to have role models which represent diverse research groups, bringing in perspectives of various ethnic minorities advocating for parents and children of these groups.