How I got into research
A personal account by Gemma Saint.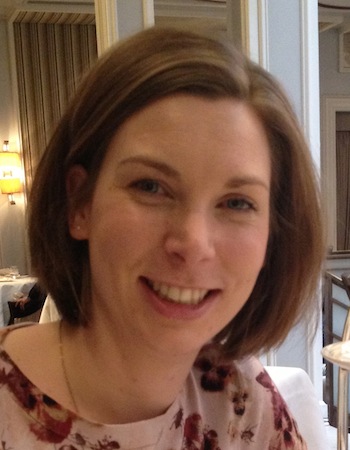 My current job title is not the one I would have predicted for myself 6 years ago. I am an ST7 paediatric respiratory trainee and an NIHR Academic Clinical Lecturer. Prior to ST4 I had no research experience and was intending on pursuing a fully clinical general paediatric consultant career, indeed timing wise I could have just been finishing my first year.
So what changed? I attended the European CF conference as a 2nd author on a poster presentation in order to improve my very average CV. But I was inspired by the research I heard presented and on meeting up with a former colleague I was introduced to her PhD supervisor. There was a one year funded clinical fellow post coming up which I found myself agreeing to apply to; 4 months later I had been appointed and was on my way to Liverpool (from Yorkshire) with very little idea of what I was getting in to!
The first 6 months were a shock, but also such a welcome change from the pace of clinical paediatrics. I often felt at a loss as to what I should be doing, but also loved the opportunity to learn, read and think about aspects of medicine, immunology and science that I never before had. In that first year I collected pilot data and successfully obtained a Wellcome Clinical Research Fellowship, which allowed me to continue and do a PhD. Clearly completing a PhD is not an easy task but I felt incredibly privileged to have had the opportunity to do so.
I returned to complete my core clinical training in Yorkshire for 15 months and then returned to Alder Hey, Liverpool as a locally funded clinical lecturer and respiratory GRID trainee. After 18 months I was appointed as an NIHR clinical lecturer. Similarly to my first year in research there have been difficulties to navigate, juggling clinical and academic work, finding a research niche and 'brand,' and positioning myself to become an independent researcher. Currently I am applying for pump priming and starter grants to gather preliminary data to improve my chances of obtaining a clinician scientist award.
A service that provides exemplary healthcare for children involves excellent clinical care alongside innovative, ground breaking research, specifically tailored to their needs. Being a part of both of these provides me with a diverse, challenging, busy but never dull job.
I always thought I wasn't the 'research type'… guess I was!